Banking Applications (EMV Certification)

Our banking application software for banks is designed on POS solutions of banks, studies about EMV certifications, virtual pos solutions on in our country.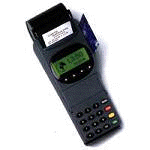 Our software can either support SDLC protocol in appropriation of current banking infrastructure, or can be run over intranet.
Depending on the demand of banks, special purpose software development projects are also supplied by our company.